Join NetPMD at Connected Britain and Be Part of Our Green Initiative!
NetPMD is gearing up for an exciting presence at this year's Connected Britain event, and we have something special in store for you. Connected Britain is the UK's biggest connectivity event where we have our full senior management team present to showcase our extensive portfolio, and where we also launch our exclusive joint venture with Cambridge Management Consulting, which you can learn more about here.
When you visit us at Stand 173, you won't just make business connections; you'll make a positive environmental impact. For every new connection we make at Connected Britain, we're pledging to plant a tree in Madagascar, a place renowned for its incredible biodiversity and ecological significance. So join us, and together, we can grow a greener, more sustainable future. We have already been busy planting trees for our amazing employees and you can check out the latest extent of our virtual forest, and the amount of carbon it is estimated to sequestered, by clicking here.
By planting trees in Madagascar, we're helping support 10 of the 17 UN Sustainable Development Goals: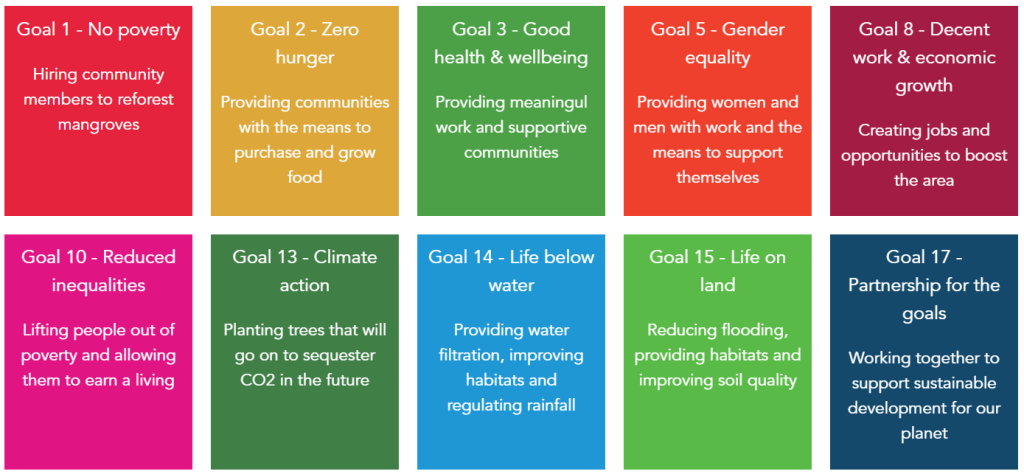 NetPMD's dedication to sustainability goes beyond just planting trees; it's a holistic commitment to reducing our carbon footprint, conserving resources, and making responsible choices at every turn, and we invite you to watch this space for more exciting updates and initiatives in the pipeline.